Basisdaten
Marke

Rolex

Modell

Submariner Date

Uhrentyp

Armbanduhr

Referenz

1680

Land

Italien

Stadt

Rimini

Baujahr

1978

Zustand

1 (sehr gut)

Datum

ja
Geschlecht

Herren/Unisex

Durchmesser (mm)

40

Höhe (mm)

14

Gehäusematerial

Stahl

Material des Armbandes

Stahl

Farbe des Armbandes

stahlfarben

Schließe

Faltschließe

Material Schließe

Stahl

Material Lünette

Stahl

Farbe des Ziffernblattes

schwarz

Zahlen Ziffernblatt

keine

Wasserdicht

20 atm

Aufzug

automatisch

Kaliber/Werk

1.570

Basiskaliber

1.570

Gangreserve (h)

48

Anzahl Steine

26

Uhrenglas

Plexiglas
Beschreibung
For the request of photographs in high resolution and/or more information, please feel free to contact us.
We accept payments with bank transfer, credit card or of Herando.
Once received confirmation of payment, the shipment is done the same day with courier assured, and with delivery expected within 24/48 hours to the address of the purchaser.
The photographs disposed on the site, reproduce faithfully the watch on sale with its his related accessories.
We also evaluate it partial exchange or total with other watches.

Notes & Conditions:
Rolex Submariner 1680 steel, year of production 1978, steel bezel insert aluminum veered blue color original of the epoch, plastic glass, rare matt dial black color personalized at the epoch for the Empire of Siam, automatic mechanical movement, bracelet steel oyster deployante Rolex.
Watch original of the epoch in each her part, exemplary rare of Rolex Submariner personalized at the epoch for the Empire of Siam, box original Rolex of epoch, warranty service/statement official Rolex Italy December 2018 valid 24 months, warranty/declaration of sales of our shop valid month 12.

Marca: ROLEX
Modello: Submariner 1680 Date by "Royaume de Siam" 1978 Service Official Rolex
Referenza 1680
Seriale cassa: 578XXXX
Seriale movimento: D3XXXX
Anno produzione: 1978
Cassa: Acciaio escluso corona 40 MM
Spessore cassa: 14 MM compreso vetro plastica
Fondello: Acciaio 1680 oyster chiusura a vite
Impermeabilità: 200 MT / 20 ATM
Ghiera: Acciaio inserto alluminio virato colore blue originale dell'epoca Rolex
Vetro: Plastica lente cyclope 127
Quadrante: Colore nero personalizzato per l'Impero del Siam originale Rolex dell'epoca
Movimento: Meccanico automatico calibro 1570 – 26 Jewels
Bracciale: Acciaio 93150 – VB oyster deployante originale Rolex finali 580
Scatola: Rolex originale dell'epoca
Garanzia Rolex: Service Ufficiale Rolex Italia Dicembre 2018 valida mesi 24
Garanzia Venditore: 12 Mesi

Note e condizioni:
Rolex Submariner 1680 acciaio, anno di produzione 1978, ghiera acciaio inserto alluminio virato colore blue originale dell'epoca Rolex, vetro plastica lente cyclope, raro quadrante opaco colore nero personalizzato all'epoca per l'Impero del Siam, movimento meccanico automatico, bracciale acciaio oyster deployante Rolex.
Orologio originale d'epoca in ogni sua parte, raro esemplare di Rolex Submariner personalizzato per l'Imperatore del Siam, scatola originale Rolex dell'epoca, garanzia/service ufficiale Rolex Italia Dicembre 2018 valida mesi 24, garanzia/dichiarazione di vendita nostro negozio valida mesi 12.
Verkäufer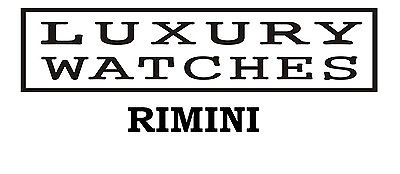 A&D Srl LUXURY WATCHES RIMINI
G. Garibaldi 13
47921 Rimini

Italien
Impressum
A&D S.r.l. - Via G: Garibaldi n° 13 - 47921 Rimini (Italia)
Tel. +39 0541 1573087 Tel/Fax + 39 0541 1573089
P.IVA 03857980407 - R.E.A. RN 313349 - Reg. Imp. 03857980407
info@aedwatches.com – www.aedwatches.com
Ansprechpartner
Herr . .
Telefon 0039 (0) 541 1573087
Mobilfunk 0039 342 5441665
Fax 0039 (0) 541 1573089