After Miami, New York and London are among the top 3 cities for luxury real estate. If you are interested in one of the exclusive villas or penthouses, you must expect millions. The most expensive luxury real estate can be found in the United States. In the USA, high demand determines the price. And the wealthy public lets the real estate market flourish.
Companies like Sotheby's International Realty have recognized this trend. The company aims to provide luxury real estate worldwide and has developed a network that brings together clientele and supply internationally. Meanwhile, Sotheby's networks numerous brokerage offices worldwide to meet the high standards of its clientele.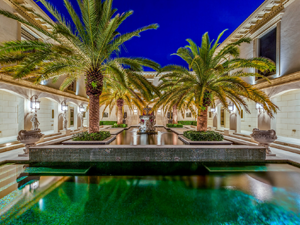 Sotheby's International Realty is also working on the request for luxury real estate in Europe. The most popular address for millionaires in Europe is the British capital London. In the international ranking in third place, it is just behind Miami and New York. Nevertheless, a luxury property in London costs an average of 3.2 million euros.
In southern European cities, the price of luxury luxury real estate is falling. Lisbon and Barcelona are well below Miami's top-1 position, with an average of 1.4 million and 1.9 million euro real estate, respectively. In the city of Florida, a luxury property costs on average 2.7 million euros.
The price fluctuations are mainly due to the location and lifestyle in the city. Miami offers an attractive nightlife and, with its warm climate, is a popular holiday destination for the rich and famous of the world. But also in Europe you can enjoy lifestyle and high quality to a great extent - you only have to calculate the appropriate budget for your luxury real estate